2020 Agenda – 2021 Agenda Coming Soon
We understand the importance of professional growth, and the role education plays in helping delegates expand their horizon. At the Family Travel Advisor Forum, education is approached in many ways.
The chance to be in Jamaica for 2020, allows participating travel sellers a unique opportunity to immerse themselves on the many opportunities this beautiful destination offers.
Complementing this opportunity, the Forum will offer delegates a dynamic One-to-One Showcase, providing an atmosphere where advisors cultivate important supplier relationships while building product knowledge.
Beyond this, travel sellers will have the unique opportunity to take part in Destination and Product Sessions, Peer-to-Peer idea exchanges, Big Room Presentations, Experiential Networking Events and so much more!
We're delighted to offer a 360 degree approach to success! Here's what we have in store for 2020:
Welcome Session and Presentations
Open to travel advisors and suppliers, join us for the Welcome Session as we kick-off our first full day together at the Forum!
Welcome Remarks

Frank Corzo
Vice President of U.S. Field Sales
Palace Resorts 

Jennifer Fernandez
VP Events & Content
Specialty Travel Forums a division of TravelSMG 
Clifford Reader
General Manager
Moon Palace Jamaica
Special Presentations
"Client Attracting Websites: Turn Your Family Travel Website into Your Ultimate Sales Machine"
Presented by Emily Matras, Owner & Writer-In-Chief, Bon Vivant Copy

"Working with Special Needs Clients: A Case Study with Beaches Resorts"
Gary Sadler
Senior Vice President
Sales, Unique Vacations, Inc.
Joel Ryan
Group Manager for Themed Entertainment and Children's Activities
Sandals Resorts International
Presented by Beaches Resorts


Social Media Deep Dive Session
"30 Days of Social Media"
Presented by Michelle Catin, Director of Marketing & Social Media, Palace Resorts

Tuesday, January 7
11:00 am – 12:30 pm (Travel Advisors Group B)
3:00 pm – 4:30 pm (Travel Advisors G
Certified Family Product and Destination Sessions
Palace Resorts

Tuesday, January 7
10:00 am – 10:45 am (Travel Advisors Group B)
2:00 pm – 2:45 pm (Travel Advisors Group A)
The Hawaiian Islands Presents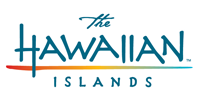 Wednesday, January 8
9:00 am – 9:50 am (All Travel Advisors)
Thailand- There is Something for Everyone!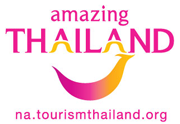 Wednesday, January 8
12:45 pm – 1:45 pm
Power Breakfast of PROFIT Champions Series
Wednesday, January 8
7:45 am – 8:45 am
Peer-to-Peer Sessions
With our proven track record in offering out-of-the-box learning opportunities, advisors can take full advantage of our Certified Family Travel Peer-to-Peer Sessions, providing a balance of instruction and open Forum, with an emphasis on Peer-to-Peer exchanges. Who better to discuss your everyday with, than like-minded peers? Tentative featured topics include:
Owners Track
Best Practices for Your Family Business
Qualifying Clients for Maximum Results